CIPS Level 4 Diploma in procurement & supply
April 21, 2020 @ 5:00 pm

-

April 21, 2021 @ 9:30 pm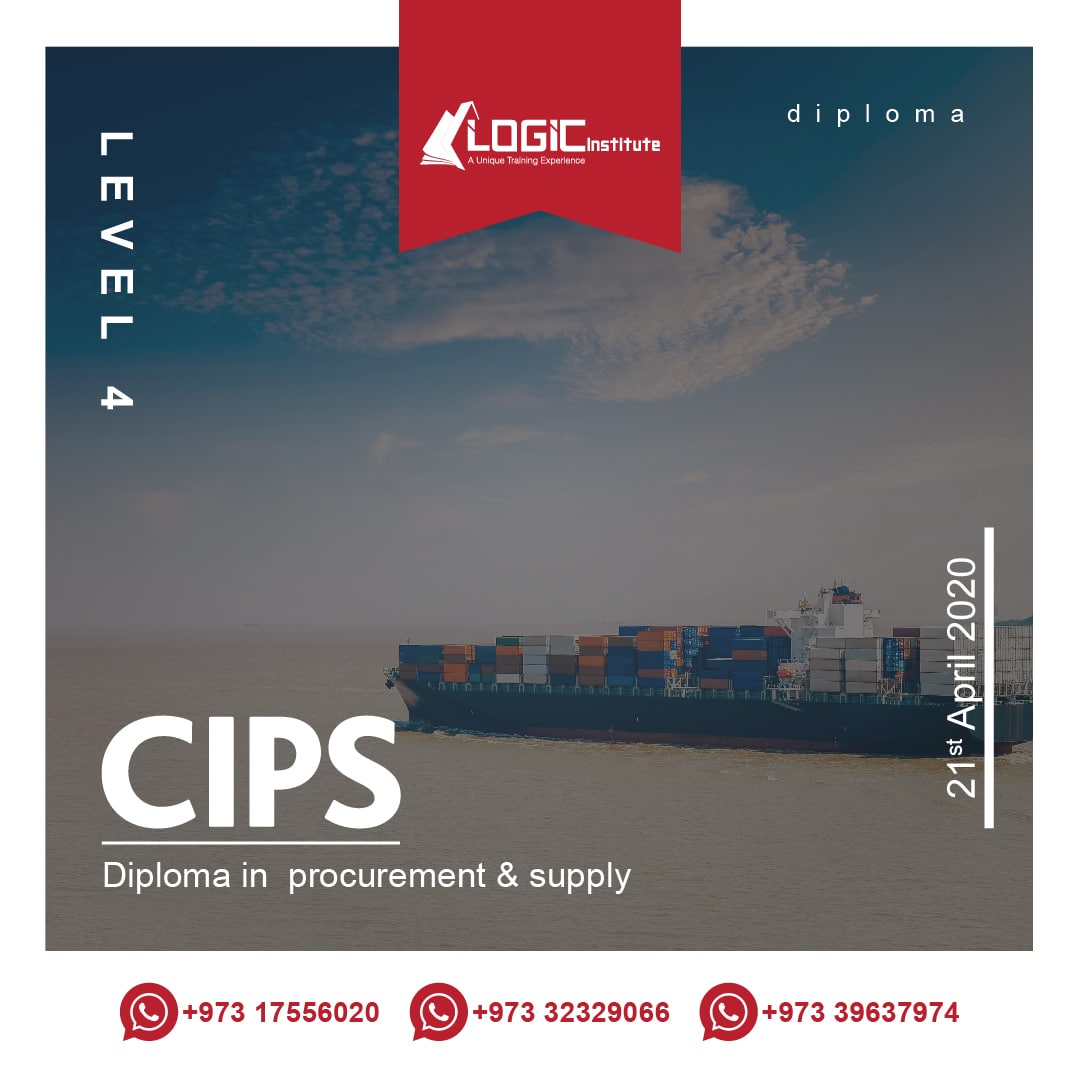 COURSE DESCRIPTION
CIPS level 4 Diploma in procurement and supply A valuable management tool for those moving into junior and middle management procurement roles or those supervising the procurement function.  It focusses on organisational procedures and processes including negotiation, planning, risk management and data analysis.
LEARNING OUTCOMES
CIPS Level 4 Diploma addresses planning and forecasting for future demand, forward planning for contract development, negotiating volumes, margins and standards, creating and controlling specifications, and contract management. It also covers the supply market and chain, negotiating with suppliers, conflict resolution and performance review.
Requirements
CIPS Level 4 Diploma is the highest entry point to CIPS qualifications and requires a minimum of at least two A-levels (or international equivalent)
Typical job titles:
Buyer
Procurement / purchasing executive
Procurement specialist
Contract officer
Supply chain / inventory / logistics analyst
Supply chain / inventory / logistics planner
Core skills upon completion of this qualification
Provision of advice and guidance to key stakeholders on the performance of organisational procedures and processes in purchasing and supply.
Joining a CIPS qualification programme means you will join the largest Institute in the world for those working in procurement and supply.